Spoiler warning!
This article contains spoilers for the game.
Ruined Tower
[[Image:|300px]]

Information
Special features

None

Items

Latiasite/Latiosite

Connected areas
Location


The Ruined Tower is an easily forgotten location which is situated between Quake Desert and Route 3X. While there is nothing of significance that occurs upon the player's first visit to the tower, much greater storyline events can be seen here after the Aroma Region storyline has been completed.
Walkthrough
Edit
After the player has obtained the Tower Photograph (and had its contents explained to them by a Photograph expert) as well as the Rainbow Wing/Silver Wing, they may take both items to the strange wall within the Ruined Tower in order to discover an entrance behind the wall. Upon entering the room that is revealed, the player will come face-to-face with a character who possesses the opposite gender's player sprite.
Upon speaking with this new character it becomes clear that they are not someone to be taken lightly as they even give the player an opportunity to go and prepare better before facing them. When the player is ready, the final battle of the game's storyline will begin.
TIP: In this fight the opponent will use Shadow Pokémon. Beware that unlike all of the other Shadow Pokémon captured up to this point, these Pokémon cannot be recaptured again at a different time or location. Save before starting this battle, and bring Master Balls if possible.
Once the battle is over the opponent despairs at losing their prized Pokémon, but nevertheless leaves the player be with their victory and to never be seen again...
...or do they? Try using Tesseract in the Ruined Tower after defeating Omicron/Zeta and see what awaits. What occurs are spoilers of the highest order and will not be revealed on this page, so be prepared to be surprised! A Latiosite appears after the player has nothing else to do in this location.
This concludes the main storyline of Pokémon Zeta/Omicron version. Depending on when the player completes this event, there may still be smaller events left to complete and the Phoenix Iota is always available to be challenged. And there's also challenge runs to explore; the bottom line is that while this may be the end of the adventure, it's not the end of the fun.
Obtainable Items
Edit
Pkmn Trainer Omicron
Edit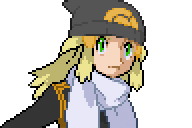 Pokémon
Level
Moves
Item
100
Shadow Rush
None
None
None
None
100
Shadow End
Shadow Break
Shadow Panic
Shadow Sky
None
100
Shadow Rush
None
None
None
None
120
Draco Jet
Psyshock
Draco Meteor
Surf
Latiasite
120
Shadow Rush
None
None
None
None
120
Shadow Rush
None
None
None
None
Victini
120
V-create
Zen Headbutt
Bolt Strike
U-turn
Reward: 12000
Pkmn Trainer Zeta
Edit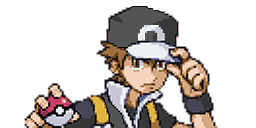 Pokémon
Level
Moves
Item
100
Shadow Rush
None
None
None
None
100
Shadow End
Shadow Break
Shadow Panic
Shadow Sky
None
100
Shadow Rush
None
None
None
None
120
Draco Jet
Psyshock
Draco Meteor
Surf
Latiosite
120
Shadow Rush
None
None
None
None
120
Shadow Rush
None
None
None
None
120
Ice Punch
Fire Punch
Iron Head
Unknown
Air Balloon
Reward: 12000